Considered by many to be in their top ten list of, UK biking roads. Though nowadays most will as likely have re-considered.
It is without doubt a fantastic biking road with a marvellous moorland backdrop. Twisting and turning, climbing and dropping between Shining Tor and Shutlingslow peaks, crossing the border between Derbyshire and Cheshire.
It is however, nowadays, one of the most heavily policed of scenic roads. And since early 2010, is covered by Average Speed Cameras (50mph limit) (April 2011 – Cameras reportedly now in operation following fixing of initial cock-up!) . We'll leave you to make your own minds up about that, we hope you'll leave your comments on this post, please do we'd like to know the opinion's that are out there.
We wouldn't want to put anyone off making the journey to ride the Cat&Fiddle, in fact quite the opposite, it is still the same road it always has been, a truly great ride, but do be aware.
The twistier section, on the Maccelsfield side of the actual Cat&Fiddle pub, is still breathtaking and to all intents and purposes can be ridden without consideration for the average speed cameras, in point of fact, safer just to concentrate on the road and not your clocks!
Our snaps are just of the Buxton side, we'll be back later in the year to photo the other half.
Stop in at the pub, there's always plenty of other bikers around.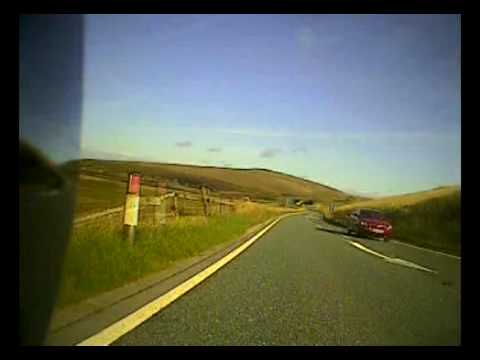 Comments
You have to be logged in to post a comment. Click here to log in