This is a regular run for our lot.
It's a top road but, like a lot of the best ones it's more rewarding if you can avoid peak/obvious times, if not you may find you have to share it with quite a few four-wheeled friends.
2009 saw some resurfacing work done which was welcome but more is now required particularly higher up, following this winter.
Take some care, as it has now been made a 50mph limit and even the most disciplined will find it easy to stray above on certain stretches and the local constabulary know it.
It's still a road though that offers plenty: rises and falls; varying cambers; no shortage of both lefts and rights; stunning scenery and skirting the Peak District National Park, offers a gateway in at both ends – through Glossop or across Ladybower Reservoir.
Stops on the run include the Glossop cafe, the Snake Inn and the Ladybower Inn but so long as it's not raining our favourite is the Ladybower Cafe, a smart mobile in the lay-by alongside the reservoir with a friendly welcome for bikers from proprietor, Julie.
Thanks to the Youtube poster, 'DerbyBiker', for their embedded contribution. If you want to add your piccies to this post please feel free, stick them on a post or an email and I'm sure someone at FullChatter will do the rest.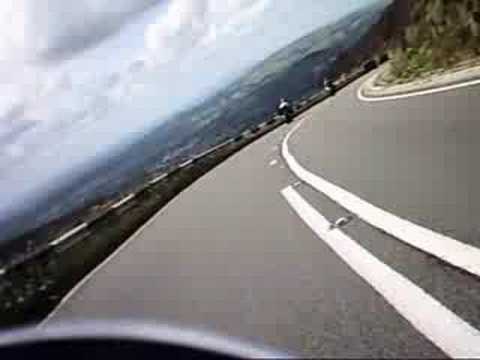 Comments
You have to be logged in to post a comment. Click here to log in